What is a B2B Program?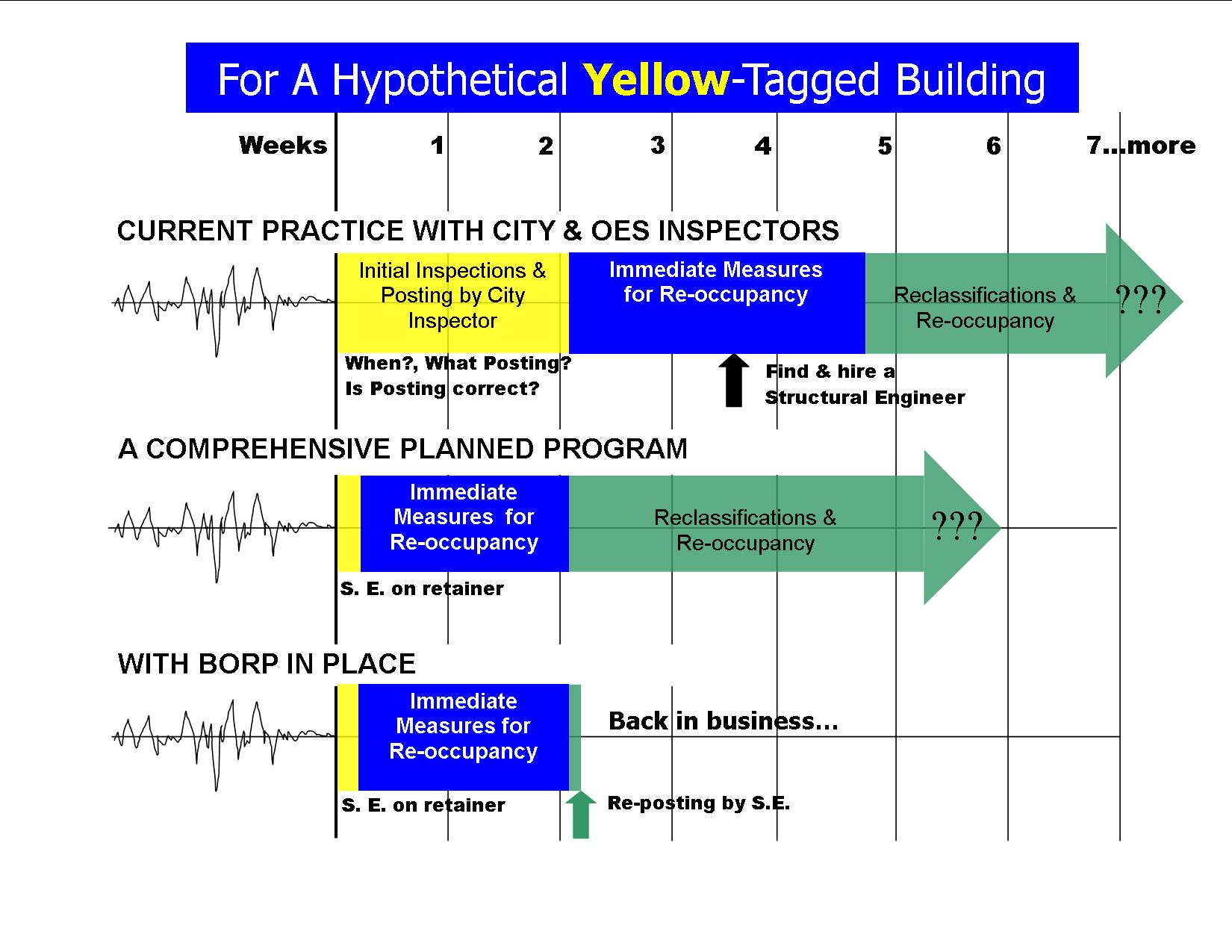 A Back to Business (B2B) Program is a next generation Building Occupancy Resumption Program (BORP). BORP is an award-winning program first established by the San Francisco Department of Building Inspection, in cooperation with SEAONC, BOMA & AIA.  The B2B program allows building owners to arrange post-disaster building inspections by individuals who are pre-certified by the Building Official to conduct an emergency inspection and post legal building occupancy status in a disaster situation.
The B2B arrangement is made prior to the disaster.
Emergency inspectors are licensed structural and civil engineers or architects with special training in emergency structural inspection.
Emergency inspectors tour the building, review available drawings, and determine the structural system before the disaster so that they may target their inspections and provide more accurate occupancy posting in less time.
Emergency inspectors are temporarily deputized by the Building Official in the event of a disaster to provide inspection of the B2B-approved building only.
The City of Glendale is leading the way in Southern California by developing the region's first Back to Business (B2B) Program. SAFEq™ is helping jurisdictions throughout Southern California implement B2B as an integral part of their disaster resilience efforts, as well as helping clients understand and navigate the B2B application process.
Why Enter the B2B Program?
Local building departments can quickly become overwhelmed in the event of a disaster. State governments often recognize this vulnerability and create mutual aid agreements to deploy disaster service workers across jurisdictional boundaries. Nevertheless, resources may be limited, and volunteer inspectors must prioritize public safety and will be deployed to areas of most severe hazard. This process can take days or weeks, and this delay can have an adverse effect on building owners who are sensitive to business interruption. B2B gives private building owners the opportunity to expedite the structural inspection process, and either safely reoccupy their building or initiate necessary repairs.